Do you need custom stickers for your business or project? Look no further than Customise Sticker! We have exactly what you need. We provide vinyl sticker printing, label printing, logo sticker printing and more with fast turnaround times.
Our high-quality products are available at a great price – so you can get the most out of your money every time. Plus, we offer same day vinyl printing and next day delivery services to make sure your orders arrive on time!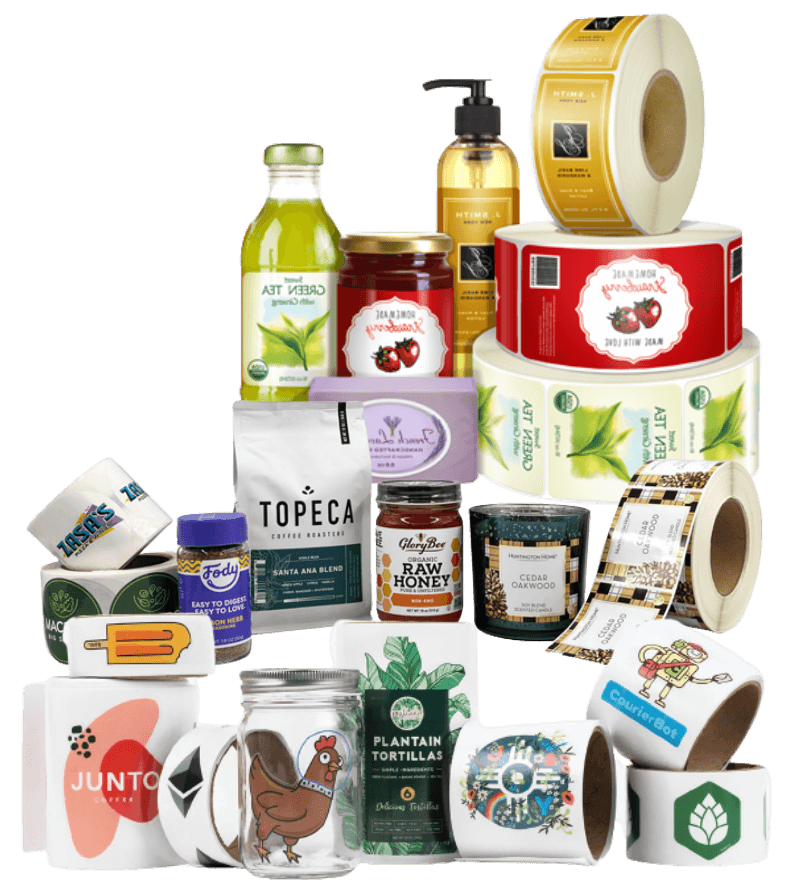 Extremely impressed with quality of labels and level of customer service I received. The team helped me select right material and design for my labels!
George Weston – Business Owner
Will be a returning customer
The stickers turned out perfectly with vivid colors and crisp lines. The process was easy, from uploading my design to receiving my order on time.
Scarlett Bates – Co-founder
Starting from 100 Stickers
London Stickers & Labels Printing Service​
Are you looking for a reliable sticker printing service in England, London? Look no further than us! – We are leading provider of high-quality stickers, labels and other printed products. We offer same day vinyl printing, custom sticker printing, logo sticker printing, large sticker printing and more at affordable prices. Whether you need car stickers, wall stickers, window stickers or floor stickers, we can provide you with the perfect solution.
Our sticker printing services are designed to perfectly meet your requirements. We offer a range of materials and finishes to choose from including self-adhesive stickers and die-cut stickers – whatever type of printed sticker you need, we have the right solution for you. Plus, we are always happy to follow any specific instructions or specifications you may have.
We also offer quick photo printing and label printing services at competitive prices. You can order business cards, printed stickers and more from us with confidence – all of our products are manufactured to the highest standards using only quality materials. Plus, you can benefit from free file checks and free delivery on orders.
We understand how important it is to have your stickers printed quickly, which is why we offer next day sticker printing and next day delivery services for all of our customers. So, if you need vinyl stickers or any other type of printed sticker in London, you know you can rely on us. We also facilitate all kind of sticker printing in Manchester & Leeds.
Vinyl Sticker Printing
Vinyl Sticker Printing is an ideal solution for businesses and individuals looking to create high-quality, durable, and eye-catching advertising materials. Whether you want to create custom decals for your car, promote your brand through unique custom stickers, or design special event labels, vinyl stickers offer endless possibilities. With a range of sizes, shapes and finishes available, you can create vinyl stickers that truly stand out.
Label Printing London
Whether you need labels for your products, marketing materials or any other purpose, Customise Sticker is the right choice for you. We guarantee quick turnaround times, competitive pricing, and unparalleled customer service. With years of experience in the printing industry, We offers a comprehensive solution for businesses looking to showcase their brand in a professional and eye-catching manner.
With Customise Stickers, you don't have to worry about sacrificing quality for affordability – we have it all! Whether you're looking for car stickers, wall stickers or decal stickers, our professional design team will help create custom pieces that meet your exact needs and exceed expectations.
Get started today by browsing our selection of prints online now – and take advantage of our quick print services for when precision is critical!
Driving Direction for London Sticker Printing