Custom Clear Transparent Stickers UK
Create the perfect transparent stickers according to your business or branding needs. With our high-quality materials and experienced team, you can be sure that your stickers will look great and last long.
We offer high-quality transparent stickers at an affordable price, so you can create a better brand experience for your customers.
Our clear stickers are printed on durable vinyl material and are available in any size or shape. We also offer free logo design services so you can create a sticker that perfectly represents your brand.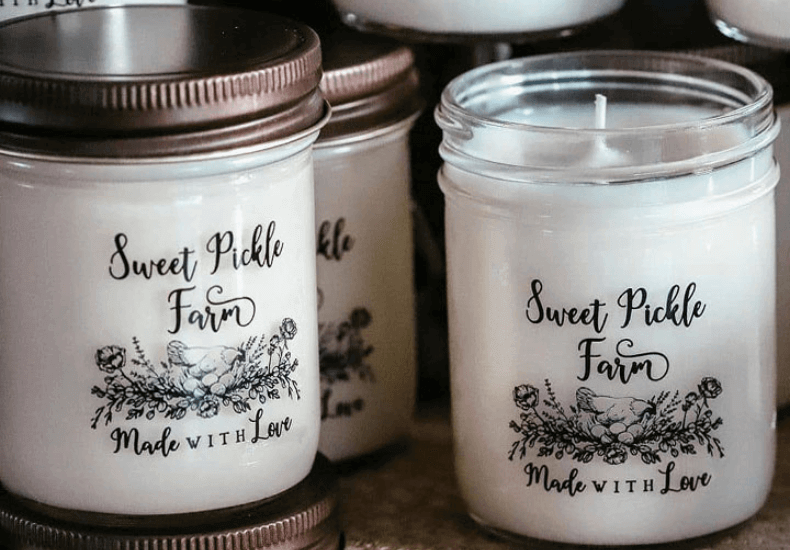 Custom Clear Stickers UK | Cheap Price
Extremely impressed with quality of labels and level of customer service I received. The team helped me select right material and design for my labels!
George Weston – Business Owner
Will be a returning customer
The stickers turned out perfectly with vivid colors and crisp lines. The process was easy, from uploading my design to receiving my order on time.
Scarlett Bates – Co-founder
Get Custom Printed Clothing Labels
Transparent Stickers Printing Process
We have a wide selection of products for you to choose from, so you can find the perfect one for your needs. Plus, our Designing team is passionate about style and design, so we know how to help you make the perfect design for you.
You can tell us about your project and we'll provide you with a custom quote based on your needs. We want to make sure that you're getting the best possible value for your money, so we'll work with you to find the right solution.
Your Approval For Prototype
You will be able to work with our team to make sure that your prototype is perfect and ready for production. We want to make sure that you are happy with the product and that it meets all of your needs.
We guarantee quick turnaround times and excellent customer service. Plus, we offer a variety of shipping options to choose from so you can find the perfect one for your business.
Custom Clear Stickers | Translucent Stickers
Custom Clear Stickers are perfect for any business or organization looking to make a bold statement. From small clear stickers with logos to large transparent sticker paper, these custom clear stickers offer endless possibilities for branding and marketing. Our high-quality custom clear stickers are made from durable vinyl and can be printed in full colour with the logo or design of your choice.
For an eye-catching, crystal-clear look, custom transparent stickers are the way to go. Whether you're looking for affordable clear stickers with logos or something a bit more special like large transparent stickers, we have just what you need to make your company stand out. Our custom clear stickers are available in a variety of sizes from small custom clear stickers to large-scale printed transparent stickers. This means you can choose the perfect size for your application, whether it's a window display or a product packaging design.
For those on a budget, we also offer cheap transparent stickers that won't break the bank. Our clear vinyl stickers come in a variety of shapes and sizes, perfect for creating promotional messages. Whether you're looking for a subtle look with transparent stickers for glass or something more striking, our affordable sticker printing options are sure to fit your needs.
If you need labels that offer a big impact without a big price tag, clear logo stickers offer an affordable solution. Our custom clear labels are designed to give your brand maximum exposure without breaking the bank. We also offer clear label printing, so you can create professional looking labels that will stand out on any product or package.
Benefits of Custom Transparent Sticker
Brand Awareness: Custom transparent stickers help to promote brand awareness by displaying the brand's logo, tagline or message on a clear surface.
Versatility: Transparent stickers can be placed on any surface, including windows, glass and plastic, making them highly versatile.
Durability: Transparent stickers are made of a high-quality vinyl material that is resistant to water, sunlight and abrasion, making them durable and long-lasting.
Cost-Effective: Custom transparent stickers are a cost-effective marketing tool that can be used to promote a brand without breaking the bank.
Easy to Apply: Transparent stickers are easy to apply and can be easily removed without leaving any residue.
Customization: Custom transparent stickers can be customized to meet the specific needs of a business such as size, shape, design and colour.
Custom Clear Labels & Stickers | FAQs
92% Of Our Customers Generate Their Instant Custom Printing
Quotation By Free Quotation Engine!
Call us now at (+44) 745 642 9902
Receive Your Instant Quotation