Personalised Labels for Jars
If you want to give your jars and bottles some extra personality, then our custom labels are the perfect solution.
With our unique designs and customizable options you can create something completely unique that will have everyone turning heads. Our high quality vinyl material ensures they won't degrade or fade with time, so your products will look as fresh as when first applied!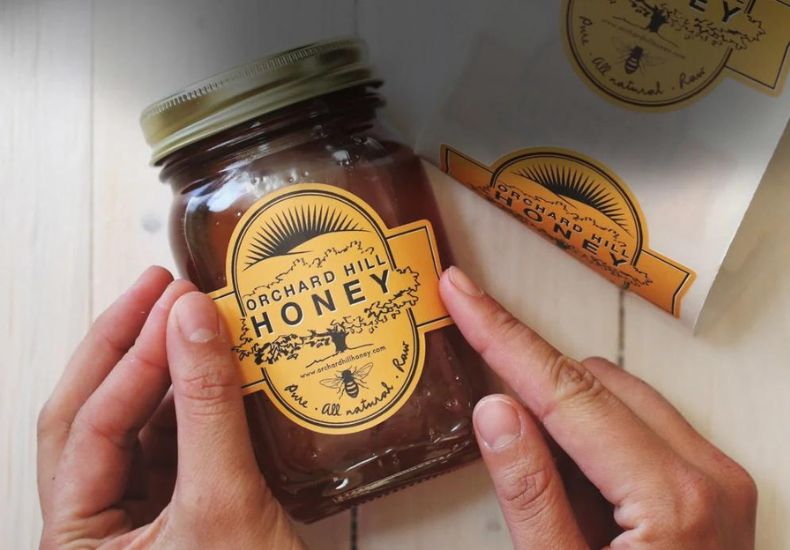 Extremely impressed with quality of labels and level of customer service I received. The team helped me select right material and design for my labels!
George Weston – Business Owner
Will be a returning customer
The stickers turned out perfectly with vivid colors and crisp lines. The process was easy, from uploading my design to receiving my order on time.
Scarlett Bates – Co-founder
Starting from 100 Stickers
Get Custom Printed Clothing Labels
Custom Labels For Jars UK
Browse our selection today and get started on designing your own personalised jar labels! Get creative and make something totally new! Whether you're looking to add a touch of elegance to your homemade jams, jellies and preserves or trying to create the perfect personalised gift, our custom jar labels provide the perfect finishing touch.
With our wide variety of styles, materials and designs, you can create Jar Labels that are unique and beautiful, just like your creations.
Why Choose Our Custom Printed Jar Labels?
At our online store, we are dedicated to providing exceptional quality and service. Our personalised labels come in a range of high-quality materials, ensuring durability and style. Choose from glossy or matte finishes, waterproof options and even vinyl labels for a premium look and feel. We also offer a range of sizes and shapes to fit jars of all shapes and sizes.
Not sure where to start? We offer a library of free templates to make designing and ordering your jar labels a breeze. Simply select your desired template, customise the text and colours, and watch your personalized jar label come to life!
1) Your Creations Deserve the Best
Your homemade jams, pickles and preserves deserve to be showcased with jar labels that reflect the passion and care that goes into every jar. With our extensive range of styles, colours and materials, you can create a personalised jar label that is as unique as your homemade creations.
You can even add images or logos as we proudly support high-resolution printing, ensuring your jar labels look professionally made.
2) Perfect for Gifting
Want to turn your homemade creations into thoughtful, personalised gifts for friends and family? Our custom jar labels can be designed with the recipient in mind, whether it's for a special occasion, holiday or simply because you care. You can easily craft a label that brings a smile to their face and makes your gift truly memorable.
3) UK-Based and Ready to Serve You
As a UK-based company, we take pride in our fast shipping and superb customer service. Our team is always here to help you create the perfect personalised jar label, guiding you every step of the way from design to delivery.
4) Get Started Today and Create Your Unique Jar Label
Ready to create your personalised jar labels that perfectly suit your style? Click the Quote Button to explore our wide range of options, access our free templates and order your high-quality jar labels today! We also offer cost effective supply of clothing labels and candle jar labels.
Become a part of our happy and satisfied customers who have transformed their jars with our customisable label options. Embellish your collection or create the perfect personalised gift with our affordable, durable and stylish personalised jar labels.
Personalised Jar Labels UK | FAQs